Articles by Pedro Oliveira
Altruism's Inextinguishable Fire: Annie Besant's Testimony
At the Feet of the Master: Preparatory Studies
Animals and their Spiritual Qualities
Why Be a Member of the Theosophical Society?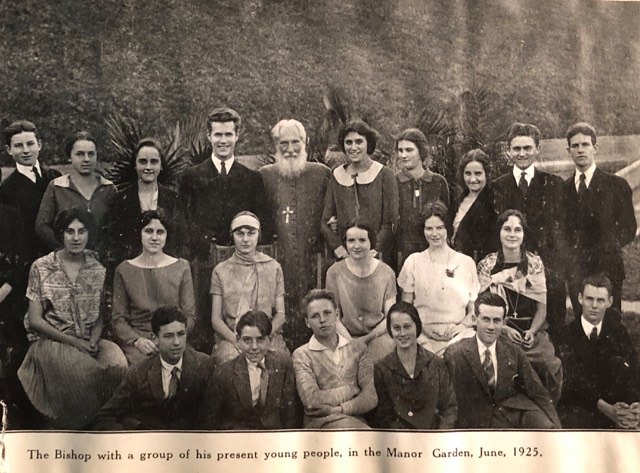 Conversations with Buddhist Monks
Conversations with Radha Burnier
Life, Death and Transformation
Light on the Path: Paradoxes of the Mystical Life
Membership of the Theosophical Society
The Powers Latent in the Human Being
The War at the Heart of Kali-yuga
We Are All Fragments of the Divine
Facsimiles of some letters included in the book CWL Speaks – C. W. Leadbeater's Correspondence concerning the 1906 Crisis in the Theosophical Society
The book CWL Speaks was published in February 2018. Copies are available for purchase from Olive Tree Publishing at the following email address:
otpublishing@bigpond.com
The Foreword, written by Robert Ellwood, can be read here: Foreword - CWL Speaks
The Introduction to the book CWL Speaks by Pedro Oliveira can be read here:Introduction - CWL Speaks
Dr Elwood is the author of over twenty-five books, ranging from textbooks in religious studies (including Many Peoples, Many Faiths, a popular world religion textbook) to books of religious history (The Fifties Spiritual Marketplace, The Sixties Spiritual Awakening, and Islands of the Dawn, among others) to inspirational books written from a theosophical perspective (Finding the Quiet Mind, The Pilgrim Self, Theosophy: A Modern Expression of the Wisdom of the Ages, The Cross and the Grail, Finding Deep Joy, Frodo's Quest). He was a professor of world religions at the University of Southern California for thirty years, from 1967 until his retirement in 1997.
A number of letters from C. W. Leadbeater (CWL) to Annie Besant and others are included in the book. As stated in its Introduction, on page ix, they were obtained from the archives of the Theosophical Society, both at Adyar and in Wheaton. On the same page it is stated that "as time permits, copies of relevant documents which are included in this book will be uploaded onto the CWL World website:
www.cwlworld.info".
Below are links to a number of letters which were included in the book, either partially or in full, in Chapter 1, 'Early Correspondence with Helen I. Dennis':
Letter from CWL to Helen Dennis, 28 December 1900
CWL to Helen Dennis Dec 1900 copy
Letter from CWL to Helen Dennis, 6 March 1901 (two parts)
CWL to Dennis March 1901 II copy 2
Letter from CWL do Robert Dennis (Mrs Dennis' son), 22 June 1901

CWL to Robyn PDF
Letter from CWL to Helen Dennis, 16 September 1903
Letter from CWL to Helen Dennis, 12 October 1903
Letter from CWL to Helen Denis, 22 October 1903
Foreword to the book CWL Speaks by Dr Robert Ellwood
A well-known American scholar writes about the cultural context of the crisis the TS found itself in, in 1906.
A trained clairvoyant writes about different aspects of magic in the light of Theosophy.
The Catholic and the Puritan Spirit in the TS by Annie Besant
Dr Besant examines opposing tendencies within the TS.
Two Leading Students of Madame Blavatsky Review CWL's Books
G. R. S. Mead and Bertram Keightley, two of Madame Blavatsky most trusted co-workers, review books by CWL.
Tributes to Colonel Olcott for his Work in Ceylon (now Sri Lanka)
The great American pioneer that helped to revive Buddhist education in Ceylon.
Places of Pilgrimage in India by T. Subba Row
An eminent Indian Occultist, highly regarded by Madame Blavatsky, unveils the esoteric side of India's sacred cities.
How Madame Blavatsky found her way to the Ashram of her Masters.
An examination of the famous Letter 10 of The Mahatma Letters to A. P. Sinnett, which attacks both the notion of God and religion, in whatever form, and the acceptance of C. W. Leadbeater, who was still a Clergyman of the Church of England, as a Chela (Disciple) of the Mahatmas.
A clairvoyant describes his impressions on a flight from Toowoomba and Brisbane and his encounter with nature spirits, some of which are not very friendly.
CWL in Brazil: Further Evidence
Academic studies in Brazil have established the key presence of British engineers and workers in the construction of railways from 1858 onwards. Includes a facsimile of a ship manifest documenting the arrival of Charles Leadbeater, his wife and young son in Salvador, Bahia, in 1858.
An article by C. W. Leadbeater, originally published in The Theosophist (December 1910). 'A talisman is some small object, strongly charged with magnetism for a particular purpose by someone who knows how to do it, and when properly made it continues to radiate this magnetism with unimpaired strength for many years.'
T. Subba Row, CWL and Esoteric Teachings
A historical overview of the work of T. Subba Row at Adyar in the mid-1880s, the arrival of C. W. Leadbeater there and the esoteric instructions by TSR to a select group of students.
There is No Religion Higher than Truth
Views on E. L. Gardner's criticism of C. W. Leadbeater
C. W. Leadbeater
(Originally published in The Theosophical Review, November 1898.)
Compiled by Pedro Oliveira
The psychological roots of violence.
Pedro Oliveira
(Originally published in The Theosophist, April 2005)
Johannes van Manen
(Originally published in The Theosophist, January 1911)
Sydney Police Investigates C. W. Leadbeater by Pedro Oliveira
An investigation based on an overseas denunciation by CWL's archenemy.
The Leadbeaters: Brief Biographical Information by Pedro Oliveira
Copyright © 2023 Pedro Oliveira